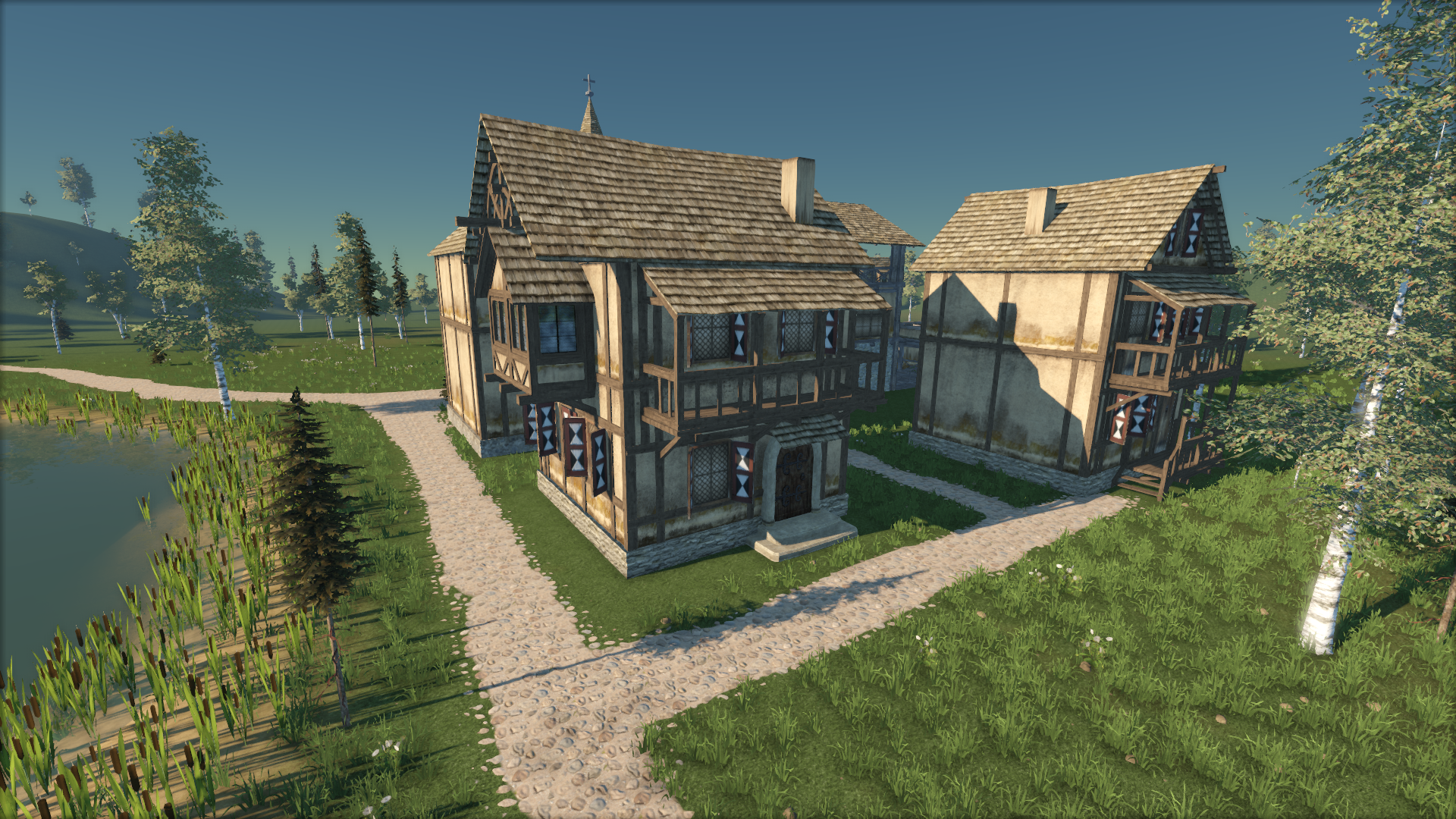 Description
I am a programmer developing games in my spare time, hoping to eventually turn it into a full time job. As I am very much interested in computer graphics, I use my custom game engine Rayne for most of my projects.
History
Disclaimer
I did a LOT of game development related programming and collaborated with a lot of great people. The results are many smaller and bigger projects, many of them unfinished (but not all!). The following is just a tiny selection of that.
Early history
I started out with game development in 2004 using Gamestudio and it's Acknex game engine and got somewhat well known in it's small community for a lot of code contributions. When the Apple Appstore was released I started developing my own custom 2D engine for iOS and eventually released the games "Vampires!" and "iAtoms" for iOS (iPhone OS back then).
Internship and University
After finishing school in 2010 I did a 6 month internship at the German game studio Deck13, where - besides other things - I ported their inhouse game engine to work on iOS. Around the same time I helped some people with their Unity projects and other mostly shader related problems and still did that when I started to do my bachelors degree in Computer Science. Doing this I also got in contact with Ojingo Labs working on "Sharks 360" for the Hasbro my3D, a handheld VR device using phones.
Rayne
Somewhen during my time at university, after a couple of iterations of my own 3D game engines and at a time when Unity had some pretty bad terms for the free version and Unreal was expensive, I eventually teamed up with my friend Sidney to create our own Pay-What-You-Want game engine Rayne. It was supposed to be more programmer focused but with decent tools, modern code and features. When we were almost ready to release something, Epic started offering Unreal Engine 4 for free with full source code and decent conditions and we decided to postpone and rewrite major parts of Rayne.
Vero, Blobby Tennis and beyond
While still at University I eventually joined Ojingo Labs again to work on the social network Vero and started working full time with them after finishing my bachelors degree. With less spare time, but a lot more experience, I have been focusing on small, but polished games that I can comfortable consider finished. The first one of these has been Blobby Tennis.
Projects
---
Videos
Early project I did most programming for YouTube
Inspired by Wii remote videos I messed around with my own head tracking YouTube
One of my game engines for iOS (this was pretty cool in 2011/2012 on a mobile device) YouTube
Rayne in all it's glory Vimeo
Collaborative level editing with Rayne Vimeo
New Rayne using D3D12 on the Oculus Rift YouTube
---
Images
There are far more images available for SlinDev, but these are the ones we felt would be most useful to you. If you have specific requests, please do contact us!
---
Logo & Icon
There are currently no logos or icons available for SlinDev. Check back later for more or contact us for specific requests!
---
Team & Repeating Collaborator
Nils Daumann
Programmer
Contact
---
presskit() by Rami Ismail (Vlambeer) - also thanks to these fine folks